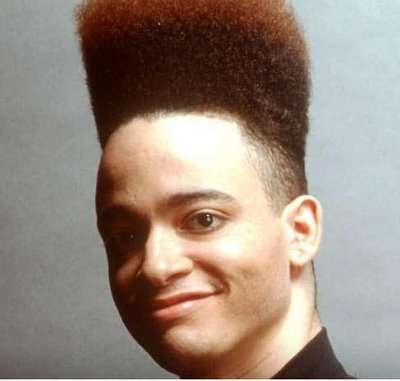 OK, OK, I know that this is just a picture of Kid, but when you picture Kid 'n Play, who do you see? Or more accurately, which hairstyle?
I think I was either too young or too white to hear about Kid 'n Play's music career, but their movies were definitely just right for honkies like me (is that FUBY or FYBU?).
First we had the House Party movies which really captured what a 90's house party looked like.
Watch a video of a 90's house party
But then it was all over with Class Act. Although this was probably my favorite of the Kid 'n Play movies, this proved to be the nail in the coffin, since Kid cut his trademark hi-top fade.