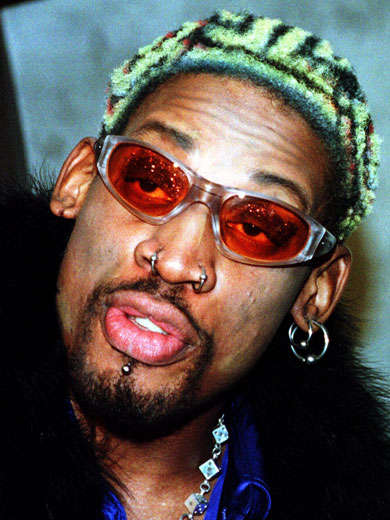 Dennis Rodman: proof that ugly people can make it.
To be honest, I'm not sure how Dennis Rodman stayed so famous for so long. He got started by simply looking weird: crazy tattoos, facial piercings and hair colors really appealed to 90's audiences. Rodman was also a pretty good basketball player, but even combining the two really should have only yielded 6 months or so of big time fame.
I think it had more to do with the fact that Dennis Rodman was also some kind of bizarre 90's sex icon. He mostly appealed to girls who really wanted to piss off their parents.
This picture sort of blows my mind (but then again not really):