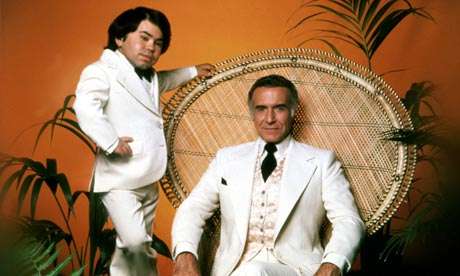 Ricardo Montalban, AKA Ricardo Gonzalo Pedro Montalbán y Merino, AKA KHAAAAAAAAAAAAAAAAAN was a Mexican-born actor with an amazing voice. Poor Ricardo died about a year ago, the cause of death: sheer awesomeness.
Ricardo's stint as Mr. Roarke on Fantasy Island was before my time, but I loved him as the suave bad guy in The Naked Gun. Montalban also had a supporting role in Spy Kids 3-D, which I have to admit I saw (and liked). Ricardo agrees: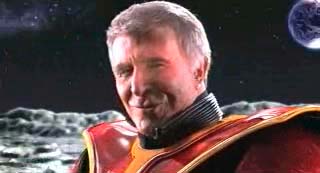 But undoubtedly the best role Montalban ever played was Khan in Wrath of Khan (and Star Trek TOS). Khan was the product of genetic engineering in the 1990's, who was frozen in suspended animation and lost in space. That is until Kirk woke him and his super-human crew from their slumber. Needless to say shit went down.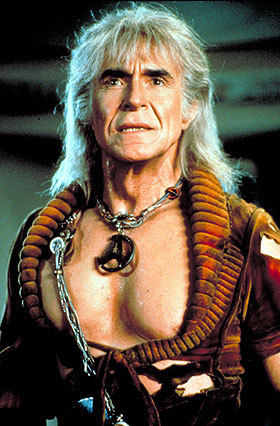 Ricardo was an amazingly smooth and unique man. Now that he's gone, will anyone else ever be able to fill his shoes? Maybe Gunther?