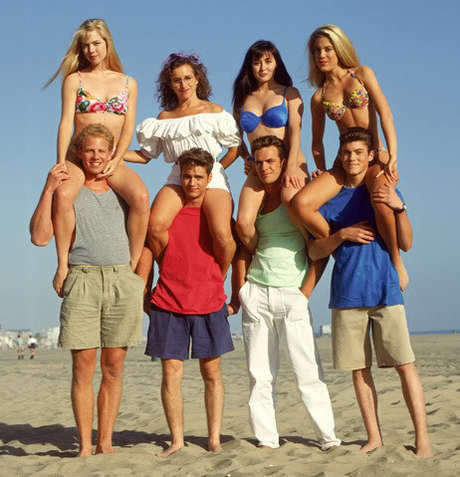 90210 pretty much hit the nail on the head when it came to attending high school in the 90's. You had Steve the date-rapist, Kelly the slut, Dillon the tweaker, Andrea the nerd, and then a bunch of boring people you'd forget about.
The one thing that always annoyed me was how Aaron Spelling cast his daughter Tori as Donna, the super-nice girl who never did anything wrong. I remember when she finally lost her virginity with David. There were enough tea lights to say "we're not 'f*cking' we're 'making love'".
Peach Pit 4 Life!!!!!
Looking back on 90210, I think the weirdest thing that ever happened was a guest appearance from The Flaming Lips.
In 2008 CBS launched a reboot of 90210, and now the main 90210 entry in Wikipedia points to the new version of the show. What horseshit right? There's no way a P.O.S. show like that could ever bring this 90's classic 'back from 88'.